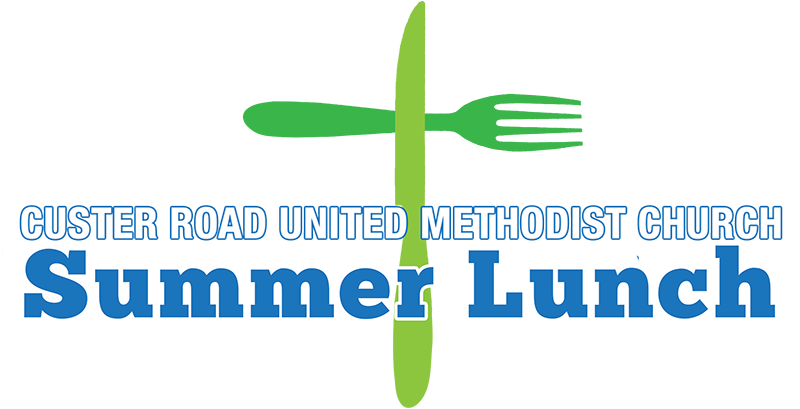 Each summer, Custer Road UMC partners with the Texas Department of Agriculture to distribute meals to children and their families each weekday throughout the summer. Last year we served over 6,000 lunches, and hope to serve even more this summer!
Over the past eleven summers, we have formed great relationships with the children and families who we serve and they know we are truly there to help. Our Summer Lunch Program (SLP) is about more than feeding the community, it's about outreach. There are many families who attend worship at Custer Road UMC, children who attend VBS, and several more youth that have joined our Revelation Youth Choir and our Youth Group. As we continue to serve our community, it will become more common to see many more of these neighbors around our church.
"I make it a priority to make friends at the park. There are a lot of families that don't want hand outs and they wonder if they need to sign a voucher. I try my best not to make it 'a thing.' I want them to feel welcome and to know that I am their friend. I know 150-200 by their first name and that is important to each person…they are important to me!"
– ELIZABETH GREER, SLP COORDINATOR
Help serve lunches at Big Lake Park:
We need volunteers to meet us at Big Lake Park weekdays June 1 – August 4 to set-up, help distribute lunches, play with the children, visit with the parents, clean-up and takedown.
Whether you want to help daily, or can only serve one day in your schedule, we'd like to have you as part of the Summer Lunch team. Each shift is from 11:30 a.m. to 1:30 p.m., Monday-Friday. Extra volunteers are needed on Fridays to pass out Weekend Snack Bags and to help with the food sharing table.
All volunteers 18+ years of age must have a current CRUMC background check and have completed Ministry Safe Training. Learn more about background checks and our Ministry Safe program here.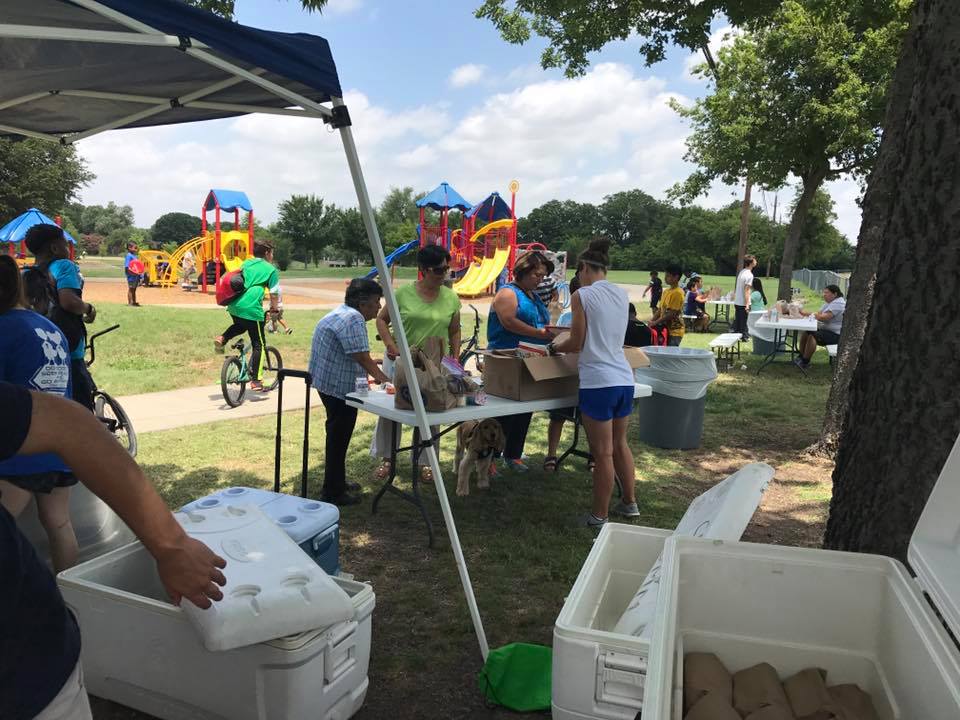 Other ways to serve in the Summer Lunch Program:
We need Weekend Snack Bags (150+ per week) that will be distributed every Friday. This is a great group project to do with your children/youth and as a Sunday school class or small group.
Please use these guidelines to assemble bags and they can also be dropped off in the donation bin at the church.
List of Weekend Food Bag Items:
Gallon Size Ziploc Bag
Put one of each of the following bag/container inside and seal tightly:
Animal Crackers
Applesauce
Cheese Crackers
Chex Mix
Fruit Snack (Mott's Medley type or other small package) and/or Diced Peaches/Oranges/Fruit Mix
Goldfish
Pretzels
Pudding
Quaker Chewy Bar or other granola bar (not chocolate)
You may substitute snack items or include 2 of an item. Please do not include items that are easily crushed or will melt!
Please email our Summer Lunch Coordinator, Elizabeth Greer, summerlunch@crumc.org with any questions you may have.