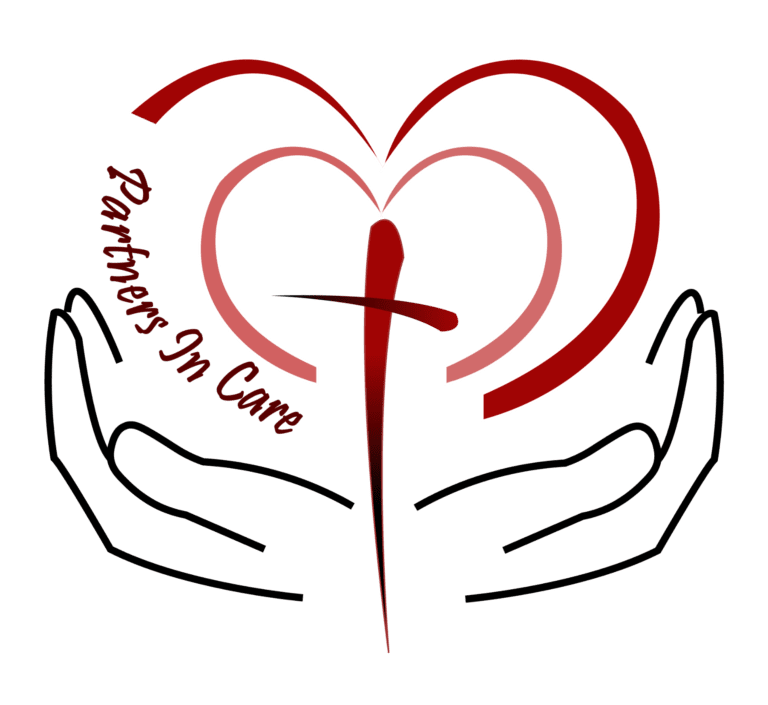 What is Partners in Care? Partners in Care (PCs) are a team of trained lay persons who work with our Congregational Care department to meet the care needs of our church family. PCs meet quarterly as a team for supervision and education. They visit retirement homes, rehab centers, nursing facilities, and homes of members who can no longer attend church. PCs are trained to administer communion and use anointing oil as requested and may also offer a listening ear for prayer and encouragement, support grieving or otherwise distressed members, and/or be involved with other specialized ministries and/or support groups.
As a Partner in Care, you set your own schedule and you determine which area of service you are most comfortable with. This lay-clergy partnership enables us to provide another level of care to our church family.
Become a Partner in Care: Every Partner In Care member must fill out the application below. Then, upon acceptance, each care member is enrolled in our upcoming training. You will be contacted with a link for Zoom classes. Being a part of this group provides you with a wonderful opportunity to serve others.
For 2023, training sessions will be held on Mondays from 1-2:30pm beginning Mar 15 through May 3. To get started, please complete an online application. For additional information, contact care@crumc.org.